Membership
CONGRATULATIONS!

If you meet the Maniacs Criteria send us all of the information below ..

The names and dates of the races that you completed to meet one of the Criteria (to see the Criteria click "HERE"). 

Also please make sure you include your name in the email.

We will return email MONDAY THROUGH FRIDAY 10am to 6pm


The Marathon Maniacs board of directors will verify all information and determine your placement level.
Marathon Maniacs reserve the right to refuse membership to any runner that may have violated our clubs Code of Conduct prior to submitting their application.

Membership benefits


Race Discounts, we offer many race discounts that range from 5% all the way up to $25 off race entry frees. Look for the yellow coin on the race calendar for races that offer discounts!
Online database to record and track your races, states and star count along with many other fun features. (Our programmers are constantly working to add new features for you)
Club Exclusive Events - VIP perks for members in good standing at these races!
Bragging rights to your friends!
Add and track your upcoming races to your personal profile
Quarterly Newsletter
Monthly Eflash
Member socials at marathons everywhere
Instant friends at the races (We have the greatest members of any running club around)!

Membership cost - $55.00

Yearly dues

1 year - $20.00

2 years - $37.00

3 years - $53.00

4 years - $68.00

5 years - $82.00

Lifetime membership - $159.00
You must have Confirmation that you meet the Marathon Maniacs Criteria before payment will be accepted. To join we must send you registration information.

We respond to 100% of the inquires we receive. We answer inquires Monday – Friday 10 AM to 6 PM PST. If you have a Hotmail or Yahoo email account, please check your spam / junk folder for our response, as these accounts tend to send our mail to those folders.
Minimum requirement is

 BRONZE LEVEL - 2 Marathons within a 16 day time frame or 3 Marathons within a 90 day time frame.

Questions? info@marathonmaniacs.com
*NOTE* Marathon Maniacs reserve the right to remove any member from the club if they are found to have cheated / cut the course, or misled in anyway to gain access to the club (or cheated to gain entry into the Boston Marathon). if you are a cheater, this isn't the running community for you!
Before applying please make sure to review our >> Code of Conduct << 
Marathon Maniacs Membership Application
Use this form to submit your Maniac Application
Please check the CRITERIA page to ensure you've qualified prior to asking for admission. You can only join the club after the criteria has been met!
Double check your email address! This is the only way we can get back to you!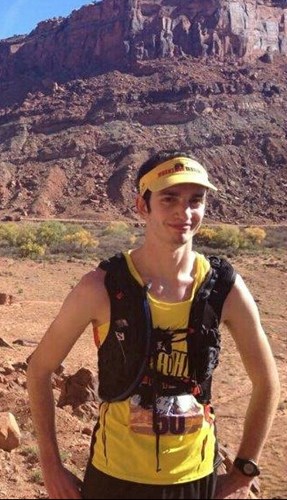 See you inside the InSane AsyLum! Maniac #9333 Garrett Anderson

Where do your yearly dues go?
Operational Costs

Office / Warehouse rent
Website / Database costs
Programmer Fees
Employee Salary's
Ambassador Costs
Accountant Fees
Computers / Office Equipment
Certificates
Race Discount Team

New Product Development
Club Exclusive Events
Charitable Contributions
---
Have Questions?

Before emailing, please check our Club FAQ and Criteria FAQ pages for answers

 
 
 
General Questions
Main Maniac
 Email
Club Exclusive Events
Headquarters
 Email
Discounts
Jeff Bollman
 Email
Newsletter Editor
Steve Walters
 Email
Gear
Main Maniac
 Email
Leveling Up
Review Board
 Email
 
 
 
Email is answered 10 AM - 6 PM PST Monday - Friday